Jul 21, 2023
Innis Maggiore is a three-time national Healthcare Marketing Awards winner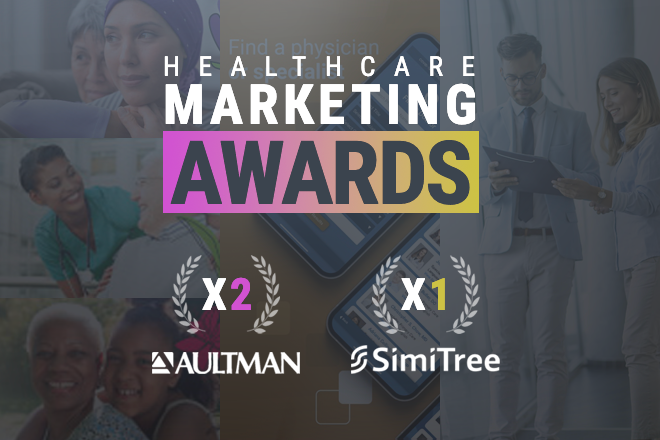 Innis Maggiore earned three national healthcare marketing awards.
CANTON, Ohio (July 21, 2023) — Innis Maggiore, the nation's leading positioning ad agency, today announced it is a three-time national healthcare marketing awards winner for its work for Aultman Health System and SimiTree.
The agency was a Gold Winner in the Cancer Awareness Advertising Awards in the Total Advertising Campaigns category for its Aultman Timken Family Cancer Center campaign. In the Healthcare Digital Marketing Awards, the agency was a Gold Winner in the Mobile App category for the Aultman Anywhere app and a Merit Winner in the Institutional Website category for the SimiTree website.
"We're fortunate to have the opportunity to work with amazing clients that are leaders in their respective areas of the healthcare industry," said Mark Vandegrift, Innis Maggiore's president. "Our work has effectively differentiated Aultman and SimiTree from their competitors through positioning, which is a sufficient reward itself. To earn national healthcare industry recognition for the work is icing on the cake."
Innis Maggiore, a notable healthcare marketing awards winner, has earned more than 250 communication industry awards in the past decade, including several dozen healthcare marketing awards.
The Cancer Awareness Advertising Awards (CAA Awards) is an annual contest allowing entries that were created, printed, and/or distributed the previous year to be recognized on a national level for excellence in cancer awareness marketing and advertising. The CAA Awards is the nation's most elite competition dedicated solely to the promotion of all cancer-related products and/or services. All entries are judged and scored by a diverse panel of experts. Gold, Silver, and Bronze certificates are granted to winning entries exemplifying excellence in cancer specific service lines in 2022.
The Healthcare Digital Marketing Awards recognizes the best healthcare websites, digital content, electronic communications, mobile media, and social media. The competition provides healthcare marketers with the opportunity to test their programs and content against the best in the country. A national panel of industry specialists reviews each piece, judging creativity, marketing execution, message impact, technology application, and innovation content.
About Innis Maggiore
Innis Maggiore Group is recognized as America's leading positioning ad agency, building strong brand positions for companies around the world. The full-service integrated agency had 2022 capitalized billings of more than $27 million. Some of its key clients include Advanced Power, Aultman Health System, AultCare Health Plans, Babcock & Wilcox, Baird Brothers Fine Hardwoods, BellStores, The Center for Health Affairs, Encino Energy, FSBO.com, GOJO Industries (Purell), Hall of Fame Resort and Entertainment, Harris Battery, KFC/Kendall House, Kobre & Kim, Lewis Services, MID'S True Sicilian Pasta Sauce, Midwest Industrial Supply, Pipeline Packaging/Hazmatpac, SimiTree, SmithFoods, Stark Area Regional Transit Authority (SARTA), Sunless Inc., Vern Dale Water Experts, and Young Trucks.