How An Agency Can Help You Choose the Right Content Management System
Because choosing the wrong one will just make your life miserable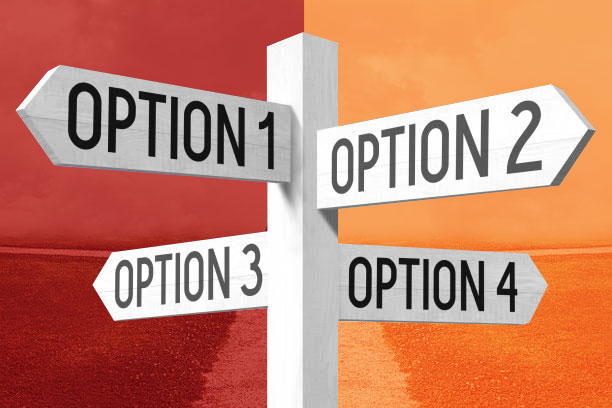 The right content management system should help you achieve your marketing and business goals.
As an integrated (aka full-service) agency, Innis Maggiore remains unbiased in the solutions it provides its clients. Similarly, we're like Switzerland when it comes to content management systems, platforms, and technologies. We have .NET and PHP developers who work on enterprise level solutions like Azure Services, Sitecore, and Magento down to open-source platforms like Silverstripe, Umbraco, and WordPress. But we don't stop there. We work how our clients work and adopt the systems they use to avoid business interruptions. It all comes down to figuring out how to choose the right content management system.
But before we go there, remember that a content management system has no inherent magical powers. The right content management system should help you achieve your marketing and business goals. When your marketing and business goals are inhibited by your content management system, that's the first sign you chose the wrong one. Hopefully the following will help you understand the key considerations in how to choose the right content management system. These considerations are in order of the most important factors.
If you're seeking an agency to develop content and/or manage ongoing content edits and additions to your website, visit our content development page.
Five Factors in How to Choose the Right Content Management System
Ignore these factors at your own risk
E-commerce, brochure-ware, or a hybrid?
This is a pretty obvious consideration, but you'd be surprised how many times it is overlooked. If you're planning on a pure online store, then your options are smaller for an e-commerce platform like Magento, Shopify, AbleCommerce, OpenCart, and Nopcommerce. If you're not planning to sell online, then most of your open source content management systems are a good option, such as WordPress, Silverstripe, Joomla, and Drupal, or if you need something slightly more robust, there are licensed options such as Umbraco, Sitefinity, and Kentico. For hybrid options, where one aspect of either e-commerce or content management is not an afterthought, then a WordPress/Woocommerce or Silverstripe/Silvershop combination is good for smaller stores. Large hybrid implementations are available from Sitecore and other enterprise-sized content management systems, but make sure you budget for a high five-figure or even six-figure per year license line item for Sitecore and similar platforms.
---
What is the size of your content management team?
We regularly run into existing content management system implementations where the solution is over engineered or the platform selected is too large or too advanced for the size or sophistication of the content management team you have. If you have three or less dedicated content managers, stay away from the temptation of CMS bells and whistles that will only make content management a nightmare. These systems that "do everything" rarely have a way to turn off functionality such as complex content publishing workflows, so every time you want to update a period, it takes a dozen clicks from a dozen people to make that change. When learning how to choose the right content management system, keep this question at the forefront of your selection process.
---
Do you have an internal IT or web development team?
It used to be that IT teams were the owners of the content management system and were the gatekeepers of the website. This still happens every so often. If you're still in this situation, run for the hills. It's not that we don't like IT, but your website is the ultimate marketing and sales tool and should be in the hands of those who run marketing and sales. However, you will likely ask your IT team to help you with certain aspects of the website, so selecting a content management system with which they feel comfortable will go a long way in your relationship with them. For instance, do they favor an open-source Linux-based PHP system or a .NET Windows server installation? How does your corporate authentication work? What concerns are there about security? Getting answers to these questions might help you narrow your choices for a content management system.
---
Do you have to circulate content updates to other teams?
Publishing workflows were once a really big consideration. Legal, compliance, tax, management, C-suite, etc. were worried about the wrong content being published, so they established a workflow by which all content updates are approved. The problem became how this workflow log jammed even the most simple content updates. Not all content management systems have this capability, but if you need it, then you'll want a content management system where this can be turned off or on and customized to how your team works. This is especially true if you're in the financial services or healthcare industries that are heavily regulated.
---
How good are you at analytics?
Odd question? Maybe, but it's a good litmus test. If you don't regularly review the most basic analytics, then don't chase a large enterprise-level content management system. Organizations tend to operate within a consistent range of motion. If you don't review much more than basic analytics, then you probably don't need A/B testing, dynamic content, persona matching, and other content management system features that sound great, but rarely get implemented. All the stuff we just listed takes time, a commitment to a lot of content development, and someone who knows how to properly review analytics to draw correct conclusions from the data.
These are just a few considerations, but they tend to steer our clients in the right direction.
Each organization has different circumstances, and there's no one-size-fits-all approach. If you would like some help discovering how to choose a content management system, contact Innis Maggiore today. We're more than happy to help and our vast experience working in a host of different content management systems can provide you with perspective beyond searching for answers in Google.
Contact Us