The leading outdoor ad agency combined with the power of positioning
Supercharge your broad-based advertising.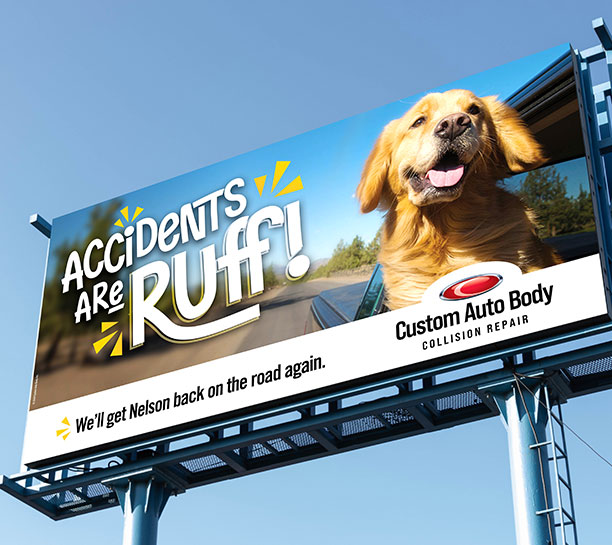 Whether they're print or digital, billboards are notable avenues for greeting potential audiences.
Nowadays, when many consider marketing, their minds immediately trail to mediums like TV and the web. But this shift has left more traditional marketing opportunities like outdoor advertising in a unique position. As an addition to a viewer's physical landscape — rather than the virtual world — outdoor advertising now offers a different approach to marketing. Billboards, a common accessory to any commute, are the quintessential example of outdoor advertising. Whether they're print or digital, billboards are notable avenues for greeting potential audiences. Also referred to as out-of-home advertising, which is covered separately, this content focuses on billboards.

Considering a billboard, but don't know where to begin? Working with Innis Maggiore, an outdoor advertising agency, can help you mobilize the most advantageous strategy for your brand. We begin by defining your company's position. What makes your brand different than the competitors'? The answer to that question lies in how you differentiate yourself in the market. Once we find your position, we can communicate that difference to the market and reach your target audience.
Innis Maggiore provides outdoor advertising with Big Ideas
As an outdoor advertising agency, Innis Maggiore has the background to deliver an outdoor advertising campaign that separates you from the competition. Our emphasis on positioning allows us to focus on the Big Idea – the thing that makes your brand valuable to a target audience. Innis Maggiore, America's #1 positioning ad agency, knows not only how to uncover the Big Idea, but how to communicate it to your advantage. Our team can design the right copy and visuals to make your brand stand out. With access to data analytics and years of experience in managing billboard campaigns, Innis Maggiore can find you the perfect location suited to make the highest number of targeted impressions. When you work with us as your full-service outdoor advertising agency, you can trust we'll bring your Big Idea to life.
The benefits of outdoor advertising
One of the greatest advantages to outdoor advertisements is their visibility.
Since its objective is to be seen, outdoor advertising sites are purposefully placed in bustling areas to guarantee they will reach the populace. Unlike digital advertising, a viewer cannot skip a billboard. Similarly, billboards are always live. With these two components working in tandem, billboards have a range of 24 hours a day, seven days a week for the entirety of your campaign.
Another benefit billboards bring is their ability to expose your advertisement to a broad network of the population. With such a scope, you can be sure that your billboard will reach the widest swath of the population within that given geography.
At the same time, the use of billboards doesn't neglect the practice of audience targeting. Though billboards are placed in physical locations, these locations are entirely strategic depending on where your audience has the best chance of coming in contact with your brand.
Outdoor advertising is an exceptional tool for creating a strong brand. The visuals and messaging you display on a billboard have the potential to become common associations with your brand, especially as a first impression.
These benefits to outdoor advertising aren't just observations
The proof is in the data.
The Arbitron National In-Car Study collected data solely on the efficacy of billboards, and they found that 71% of drivers intentionally view billboards as they travel. This statistic follows in line with the billboard benefit of visibility. Though individuals are focusing on the road, they cannot help but view billboards as they drive. It also confirms billboard's large reach, touching well over half of drivers according to this study.
The study also evaluated responses to billboards. They recorded that while still in the car, 68% of billboard viewers decide how they want to shop. Building off that statistic, Arbitron reported that 38% will make an impromptu choice as they drive to make a stop at the store before heading home. And if viewers did not physically respond to the billboard, 26% still signaled interest in the product by recollecting key contact information like a website address or phone number.
Let an outdoor advertising agency amplify your position
Contact us today if you want an outdoor advertising agency who understands how to bring Big Ideas to your marketing strategy.
Contact Us