Press Materials
From Press Kit Development to Videos, the Right Information Helps You Make the Best Impression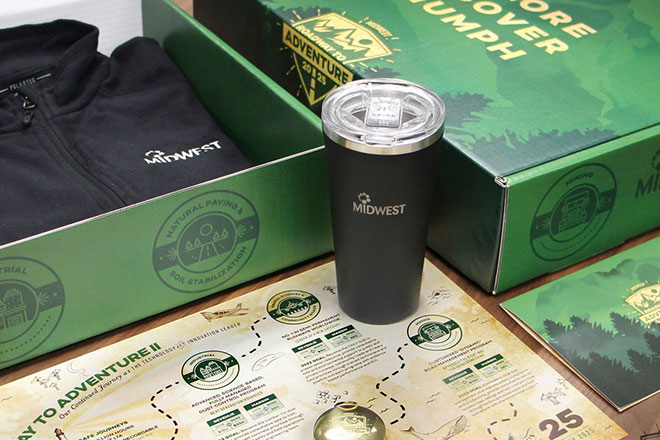 Outstanding press kit development and press materials will help differentiate your company, product, or big news in a meaningful way from what your competitors are doing.
All the print, broadcast, and electronic media representatives — as well as the bloggers and influencers — that you hoped would attend your big announcement have arrived on site. Now what? Outstanding press kit development and press materials will help differentiate your company, product, or big news in a meaningful way from what your competitors are doing. After all, you get one chance to make a great first impression. And Innis Maggiore is the right agency to help create the press materials you need to get off on the right foot.
No matter what you're announcing, what you're investing in, who you're partnering with or hiring, or who's simply checking into your company or products, having the right press materials is paramount. If you're launching a new product, merging with or acquiring another company, investing in new equipment, or bringing on a new CEO, proper press kit development will help support your big announcement. And the right materials are also important for those everyday interactions with the casual prospect who might simply be looking for more information about your company or product.
Fact Sheets and Bios to Videos and Backgrounders
That first impression could be made in the form of either tangible items to disseminate to the press at your event or digital assets to lead them to online afterwards.
You may need a data sheet highlighting important technical specifications about your new product. Maybe it's a fact sheet detailing the company you're merging with or acquiring. It could be a video on your website showcasing the capabilities of that new piece of equipment you're adding. Or it might be a detailed online bio about your new CEO.
It doesn't need to be event- or announcement-specific. It could even be a company backgrounder for someone who's in the very early stages of their decision-making process.
No matter the situation or the medium or the audience, press kit development that's eye-catching, informative, and accurate will help you stand out. And chances are pretty good that many of your press materials will be housed online, either on your main website or a landing page specifically designed for your announcement or introduction.
Effective Press Kit Development to Get The Right Message
Good looks are important, of course, but Innis Maggiore understands it's the messaging in your press materials that truly drives home your differentiation and individualism.
As America's #1 positioning ad agency, we've always got our eyes out for finding and focusing on what makes your company, brand, product, equipment, or people better or different than your competitors.
Regardless of the reason behind your press kit development, it's important to always focus on the differentiating factors that make you stand out. And it's always vital to include your contact information in case the press and other audiences have questions or need additional details.
Press materials are a real staple in the public relations industry. And many PR experts feel the information provided to the press should tell the whole story. And there's no one better to tell your story than you. Your press materials provide a great opportunity to do so. Materials can include company backgrounders, fact sheets, bios, past press coverage, press releases, advertising materials, and more.
Innis Maggiore is here to help generate materials that appropriately inform your intended audience, the press. Best of all, we're here at every step to help guide the story you put forth.
A Full Array of PR Services
In addition to top-notch press kit development, Innis Maggiore offers a complete complement of public relations services.
Our arsenal includes buzz generation, event planning, presentations and webinars, investor relations, social media, community relations, crisis communications, reputation management, and much more. There's no better resource to assist you in relaying your messaging to your appropriate publics.
Put the Power of Your Press Kit to Work
Innis Maggiore has a team of experts who can drive home the right message in the right format that's impactful. Let us help you with your press kit development and event marketing materials for your next big announcement — or your next everyday encounter. Make the most of that next opportunity to make a great first impression. Contact us today to get started.
Contact Us