May 24, 2018
Innis Maggiore strengthens web department through Miller and Gross promotions, Gang addition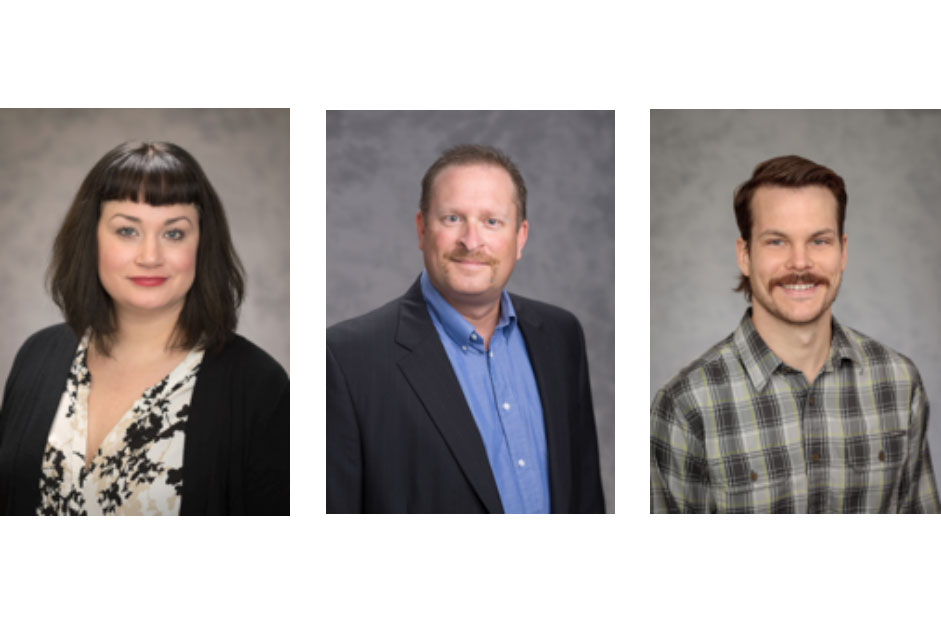 CANTON, Ohio (May 24, 2018) — Innis Maggiore, the nation's leading positioning ad agency, today announced three moves to strengthen its web development department: Devon Miller was promoted to director of web development, Jennifer Gross was promoted to digital product strategist and David Gang was hired as a .NET web developer.
Miller most recently served as an account supervisor with a specialization in web. He will manage day-to-day implementation of all web initiatives for the agency and its clients. Before joining Innis Maggiore in 2016, Miller worked at Terry's Tire Town as managing director of e-commerce/business unit lead. He also previously served as director of marketing for MWE Sales. Miller is a graduate of The College of Wooster, where he earned a bachelor's degree in business economics. He and his family live in Uniontown.
Gross will be responsible for technical business analysis; digital product and/or information architecture; product, business and technical requirements auditing; digital product research and documentation; and determining specifications and production timetables. She joined the agency in 2017 as a digital project manager. Before joining the agency, she served as director of marketing and brand manager at AvatarFleet, and also gained experience at Top Echelon, Kenan Advantage Group and Consumers National Bank. Gross is a magna cum laude graduate of Walsh University with a bachelor of arts degree. She lives in Atwater.
Prior to joining Innis Maggiore, Gang served Kenan Advantage Group in software development roles of increasing responsibility since 2013. He also worked at Raymond IT Group from 2011 through 2013 as a software developer. Gang earned an associate of applied science degree in computer science and engineering from Stark State College. He and his wife live in North Canton.
"Devon, Jennifer and David demonstrate the type of critical thinking, knowledge and instincts that are key to the agency's success," said Dick Maggiore, president and CEO. "We've made great strides in the area of web development since building our first website in 1995, and continue to add capabilities and associates with the skills needed as we competitively position our clients for sustained growth within the digital environment."
Innis Maggiore Group is the nation's leading positioning ad agency, building strong brand positions for companies in competitive markets. The full-service integrated agency had 2017 capitalized billings of $27 million. Key clients include: Aultman Hospital, AultCare, Baird Brothers Fine Hardwoods, BellStores, FSBO.com, GOJO Industries (Purell), The Goodyear Tire & Rubber Company, KFC/Kendall House, Kobre & Kim, MCTV, Marathon Petroleum Corporation, Mid's Sicilian Pasta Sauce, Nickles Bakery, Nilodor, Republic Steel, SmithFoods and Stark Community Foundation.