Oct 26, 2021
Innis Maggiore Awarded GSA Certification
Provides government agencies with strategy, web development, digital advertising and other marketing services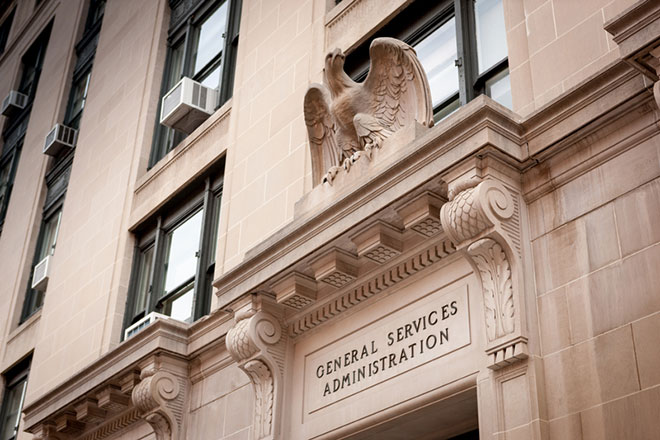 CANTON, Ohio (Oct. 26, 2021) – Innis Maggiore, the nation's leading positioning ad agency, today announced it has been awarded General Services Administration (GSA) approved certification. This certification allows the ad agency to sell to United States government agencies as well as state and local entities through the GSA.
The extensive and thorough certification process proves Innis Maggiore is a premier option for government agencies, making it easier, faster and more effective for them to contract with Innis Maggiore.
"Innis Maggiore has nearly five decades of experience in marketing organizations across a wide range of industries, from small retail establishments to major international corporations to nonprofits," said Mark Vandegrift, the agency's COO. "This experience puts us in good stead to address every possible marketing challenge your agency might be facing; from branding and messaging to implementing the newest web technologies, we can help you get the results you're looking for, on time and within budget," added Vandegrift.
Innis Maggiore has successfully navigated the challenge of transforming organizations into the digital world, while remaining grounded in the marketing philosophy of brand positioning.
"Just like organizations in the private and nonprofit sectors, government agencies require differentiation strategies to set them apart in their digital and traditional advertising efforts," noted Tony Bell, director of client services.
With the GSA certification in place, government agencies will be able to contract with Innis Maggiore for full-service integrated ad campaigns, digital advertising, web development, video/photography development and marketing research/consultation. To learn more about Innis Maggiore's GSA certification, please click here.
About Innis Maggiore
Innis Maggiore Group is recognized as America's leading positioning ad agency, building strong brand positions for companies in competitive markets. The full-service integrated agency had 2020 capitalized billings of $24 million. Some of its key clients include: Aultman Hospital, AultCare, Baird Brothers Fine Hardwoods, BellStores, Center for Health Affairs, Encino Energy, FSBO.com, GOJO Industries (Purell), The Goodyear Tire & Rubber Company, KFC/Kendall House, Kobre & Kim, MID'S True Sicilian Pasta Sauce, Midwest Industrial Supply, Stark Area Regional Transit Authority (SARTA), SmithFoods and Young Trucks.
###